2019 DR Power TF11044DMN DR Tow-Behind Finish Mower
$1,699.99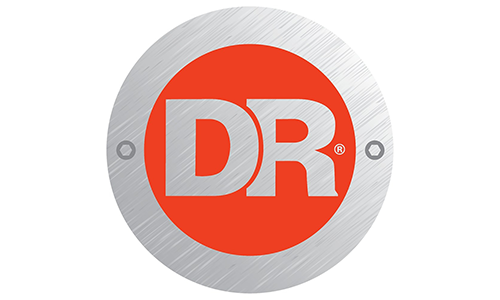 ---
Model
TF11044DMN DR Tow-Behind Finish Mower
Overview
---
Description
Our 44" tow-behind finish mower delivers a high quality finish cut on lawns and flat off-lawn areas. Tow behind your ATV or use as an outrigger and mow simultaneously with your riding mower. Mow up to 2 acres/hour!
Features
44" Cut: With its wide cut, the DR Finish Mower can function as a solo tow-behind, or you can use it as an outrigger mower along with your riding mower and increase your cut width dramatically.
Floating Deck: Rises up and over obstacles. This helps minimize scalping while preventing damage to your mower's blade, spindle, and engine from roots, stumps, rocks, and hummocks.
Adaptable Tow Bar: The two-piece tow bar allows you to offset the mower to either side (up to 68") or mow straight behind your tow vehicle.
Turf Tread Tires: 11", low-impact tires are fine for groomed lawn areas, but sturdy enough for tracking in meadows and other uneven terrain.
Dual Blades: Two heavy-duty mowing blades cover the 44" cutting width. Material is partially mulched before being discharged.
Adjustable Deck: Two simple hand cranks offer infinite cutting height adjustment between 1.5" and 5.5".
Clutch
Cutting
Cutting Width: 44"
Cutting Capacity: 1 ft high grass
Number of Blades: 2
Maximum Cutting Speed: 5 Mph
Dimensions
Width: 56"
Height: 27"
Weight: 270 lbs
Overall Length: 132"
Shipping Dimensions: 66" W x 49" W x 36" H
Shipping Weight: 461 lbs.
Engine
Make: DR
Starting Type: Manual
Ft Lbs Torque: 13.3
Displacement: 340cc
Engine Type: OHV
Number Of Cylinders: 1 (Cast-Iron Sleeved)
Air Filter: Dual-Element
Pre Cleaner: Yes
Oil Capacity: 37oz
Oil Filter: No
Lubrication: Splash
Oil Type: SAE 30W HD
Cooling Methods: Air Cooled
Choke/Primer: Choke
Fuel System
Fuel Capacity: 3.5 L (.92 gal)
Inline Fuel Filter: No
Fuel Shutoff Value: No
General
CARB Certified: Yes
Assembly: Yes
Material
Frame: 12 Gauge
Deck: Offsets - 5 Positions
Warranty
Machine Warranty: 2 yrs Residential Use 90 Days Commercial use
Engine Warranty: 2 yrs Residential Use 1 yr Commercial use
Wheels Tires
Number of Tires: 4
Tire Size: 11" x 4"
Tread: Turf
Specs
Engine
Engine Manufacturer

DR
Engine Type

OHV
Displacement

340cc
General
Wheel Size

11 in. x 4 in.
Fuel Capacity

3.5 L (.92 gal.)
Deck
Deck Size

44 in.